Buying a multi-family house
Buying a multi-family house
MoneyPark property advice
Benefit from independent and transparent advice in one of our branches or conveniently by phone.
Request advice
Real estate is an attractive investment – not just for institutional investors, but also for private investors who want to diversify their portfolio and generate a return from a regular rental income. As with privately owned residential property, the location is a critical factor in your decision to purchase any multi-family house. So always choose a property in a prime position with good links to public transport. This is likely to result in lower levels of vacancy and will make renting the apartments much easier, which in turn will produce a higher and more consistent rental income.

Find all houses in Switzerland: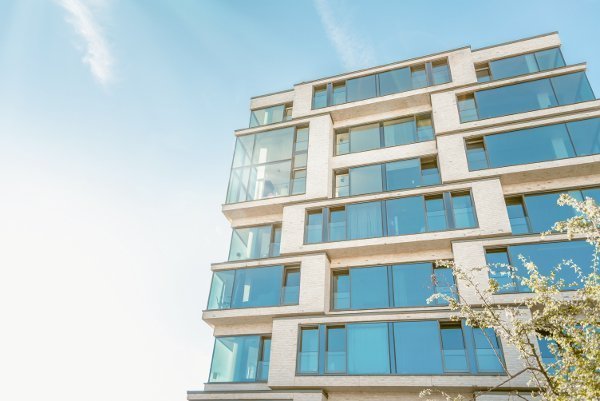 Today's best MoneyPark rates
| | |
| --- | --- |
| Mortgage type | Interest rate |
| Fest 2 Jahre ab | 0.42 % |
| Fest 3 Jahre ab | 0.47 % |
| Fest 4 Jahre ab | 0.47 % |
| Fest 5 Jahre ab | 0.56 % |
| Fest 6 Jahre ab | 0.64 % |
Request advice
We compare the offers of more than 100 providers and find the best mortgage together with you. As a result you save on average CHF 2500 per year.
Three steps to becoming a real estate investor
Have you considered the idea of investing your savings in multi-family house? Investing in apartments is currently very attractive not only because of favorable mortgage rates, but also because of the poor returns elsewhere in the capital market and the lack of alternative investment options. We can advise you on real estate as an investment by showing you the three steps you must consider when financing a multi-family house, and revealing the key evaluations and performance indicators to which banks attach the greatest importance when financing rented property.
Determining the capitalization rate
The capitalization rate is a decisive factor when making a real estate investment. To arrive at this figure, additional property costs such as maintenance and operating costs, accrued liabilities and the risk of vacancies are calculated and expressed as a percentage of the investment volume. This generally produces an outcome of between 4 and 7 per cent. The capitalization rate is used to assess the inherent value of the property.
Property valuation
Unlike owner-occupied real estate, investment properties are usually valued using the income approach method. Here, the annual net rental income of the property is divided by the capitalization rate. The lower the capitalization rate, the higher the real estate value will be, and vice versa.
Calculation of income surplus
The higher the income surplus from the affordability calculation, i.e. the more revenue remaining after deduction of interest costs, amortization and ancillary costs, the easier it will be to persuade a bank to finance your income property.
Just as with owner-occupied properties, lenders' risk-assessments for income properties can vary considerably. Our expert team are fully conversant with the assessment criteria used by banks, insurance companies and pension funds, and thus will be able to find you an optimal finance deal for your income property.
Real estate is an attractive investment
Regardless of whether you choose a single-family house, condominium ownership, a semi-detached house or a multi-family house: Real estate is an attractive investment – and not just because of the low mortgage interest rates. Thanks to the rental income, an investor also benefits from regular returns. If you intend to buy multi-family house, choose a property in a good location and take time to gain an accurate impression of the locality before you buy. This should not be limited to how attractive your property may appear to prospective tenants, but should focus more broadly on the economic strength of the area, localized tax rates and socio-demographic factors, all of which will give you an indication of your potential tenants. Once you have completed this preliminary overview, you should then consider the question of property maintenance, because a multi-family property will also come with a range of property management overheads which must be included in your calculations. If you hire somebody to handle the administrative tasks, then you will incur additional costs which will reduce your revenue, and if you take care of it yourself, you will also need to factor in the necessary time this will require.
Even though a multi-family house involves a certain amount of effort, as a real estate investor you will still profit from a regular rental income and will be protected against inflation by periodic rent increases required to keep pace with market levels. Moreover, real estate is far less volatile than, for example, equity funds. However, you should also remember that real estate is a relatively illiquid class of investment: a quick sale is usually not possible, unless you are prepared to sell at a significantly reduced price. Please contact our experienced team of advisors who will be happy to clarify any questions you may have regarding the purchase, evaluation or financing of your multi-family house.
In the following video we explain why it is worth investing in real estate: