Buying a farmhouse in Switzerland
Benefit from independent and transparent advice in one of our branches or conveniently by phone.
Request advice
Many people dream of buying a farmhouse as a place to spend their twilight years, especially those who live in Switzerland's larger cities. Some also see a farmhouse as an investment opportunity, while others picture themselves taking agricultural pursuits.

Find all houses in Switzerland: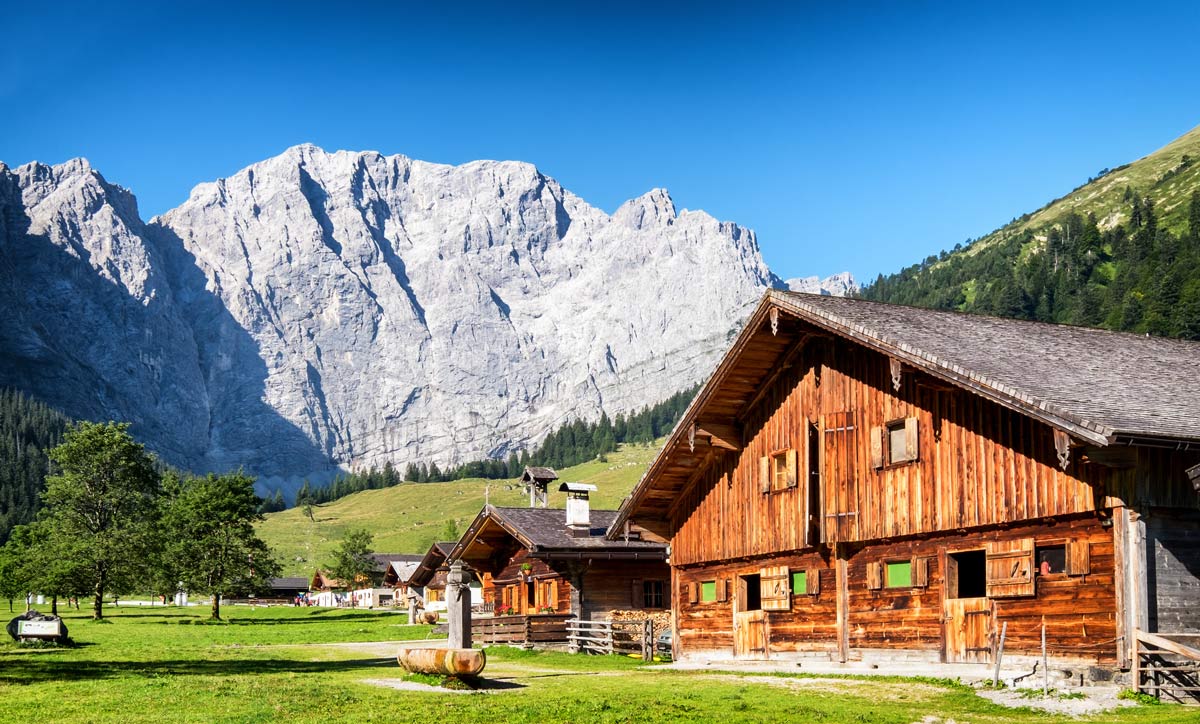 Buying a farmhouse offers a variety of opportunities
Purchasing a farmhouse opens up the potential for many different kinds of use. In Swiss cities like Zurich, Basel, Bern or Geneva many people live, work and spend a considerable part of their lives in an urban environment. However, they often yearn for a fundamental change of lifestyle when they reach retirement age and hope to exchange the rapid pace of urban life for the tranquility and charm of a rural idyll. A farmhouse offers the perfect opportunity to do this.
But there are also investors who purchase a farmhouse in order to secure a profitable return. Some older farmhouses are in need of renovation and can be purchased relatively cheaply. Thus an investor can completely refurbish this type of dwelling and then resell it at a much higher price. With rural houses located close to the city, there is the further option of converting the property into multi-family apartments in order to generate a long-term returns through regular lettings.
In addition, there are numerous workers who would much prefer to pursue a rural occupation rather than their current office job. Here again, purchasing a farmhouse offers a range of possibilities such as the cultivation of herbs, vegetables and fruit, or perhaps keeping animals. The harvest and other products such as meat, milk and cheese can then either be sold on to large-scale producers, or put on sale in your own farm shop.
Before you buy a farmhouse: What exactly are you looking for?
Before you start searching for a suitable farmhouse, you should be clear about your requirements. So it will be helpful for you to begin by answering the following questions:
Do you want a stand-alone farmhouse? Or do you need some outbuildings, such as a barn?
How large must your living space be, and what would be the area of the whole plot?
What kind of soil do you need for any planned agricultural pursuits?
Where should the farmhouse be located? Are you looking for a rural area, or somewhere nearer the outskirts of a city?
If you continue to work in the city, how far are you prepared to commute? What transport links do you need?
Special requirements: Which of your farmhouse preferences are absolute must-haves?
What type of mortgage is most suited to farmhouse finance? How can you find the cheapest mortgage interest rates?
If you have answered all these questions, then you will already have a pretty accurate picture of what you are looking for. Now your search can focus on suitable properties and your eventual purchase will be the best farmhouse for you. However, before you reach that stage, you should think about the optimal mortgage and financing strategy.
Buying a farmhouse with the most favorable mortgage terms
The question of an appropriate financing solution is just as relevant to a farmhouse purchase as it is to any "standard" real estate. Financial institutions will usually grant mortgages only where the following two conditions are met:
Affordability: Affordability gathers data on the ratio of the gross household income to the ongoing costs of the mortgage such as interest payments, amortization costs and ancillary expenses. Together, these costs cannot exceed more than one third of the gross household income. This information is used to determine whether the mortgage holder can afford a farmhouse mortgage over the longer term.
Loan-to-value ratio: The mortgage loan will cover a certain portion of the purchase price of the property, and the potential mortgage holder must add the balance from his own funds. Banks can only lend mortgages up to a maximum of 80% of the purchase price, so the mortgage holder must contribute at least 20% of the price from his own financial resources.
Provided these two criteria have been met, it's then a matter of choosing the best type of mortgage from the following three options:
Fixed-rate mortgage: A fixed-rate mortgage can have different repayment terms, e.g. 2, 5 or 10 years. An interest rate is agreed with the respective financial institution, and this will apply for the whole mortgage term. Though this provides stability and protects the mortgage holder against any increase in interest rates, his interest charges will not be reduced when interest rates fall.
LIBOR mortgage: The LIBOR mortgage is based on the LIBOR (London Interbank Offered Rate). This is the interest rate which governs inter-bank lending. Financial institutions then add their own margin to the LIBOR interest rate to arrive at the final interest rate offered to the customer. Depending on the contract conditions, a LIBOR mortgage is adjusted in accordance with LIBOR rate fluctuations every 3, 6 or 12 months. This means there is a risk of higher interest rates, but also a chance that rates may fall.
Variable-rate mortgage: The variable-rate mortgage (also known as an adjustable-rate mortgage) is the most expensive form of mortgage in the current low-interest environment and, because it has no fixed repayment term, is mainly used for short-term interim financing.
Purchase a farmhouse now with MoneyPark
MoneyPark can evaluate offers from more than 100 providers (including banks, insurance companies and pension funds) to find you the best mortgage for your farmhouse purchase. Our experienced mortgage specialists will work with you to develop a suitable financing strategy and answer all your questions about financing and real estate. We can offer you independent, personalized advice in one of the 15 branches within our country-wide network, or via an online video consultation in the comfort of your own home. So if you would like to buy a Swiss farmstead with a financing solution tailored to you, we would be very happy to hear from you.
Request advice now