Selling a house in Switzerland
MoneyPark Mortgage advice
Benefit from independent and transparent advice in one of our branches or conveniently by phone.
Request advice
Every day, many houses are sold in Switzerland for a variety of reasons. Sometimes the sale is driven by the need to downsize after children have left home, while a change of job means that others need to relocate or even emigrate to another country. Most homeowners only sell a house once or twice in a lifetime, so it is vital that this project should be properly thought through from beginning to end.
MoneyPark accompanies you during the entire sales process and offers you an all-round service with which you not only find the right buyer promptly, but also save a lot of time and nerves.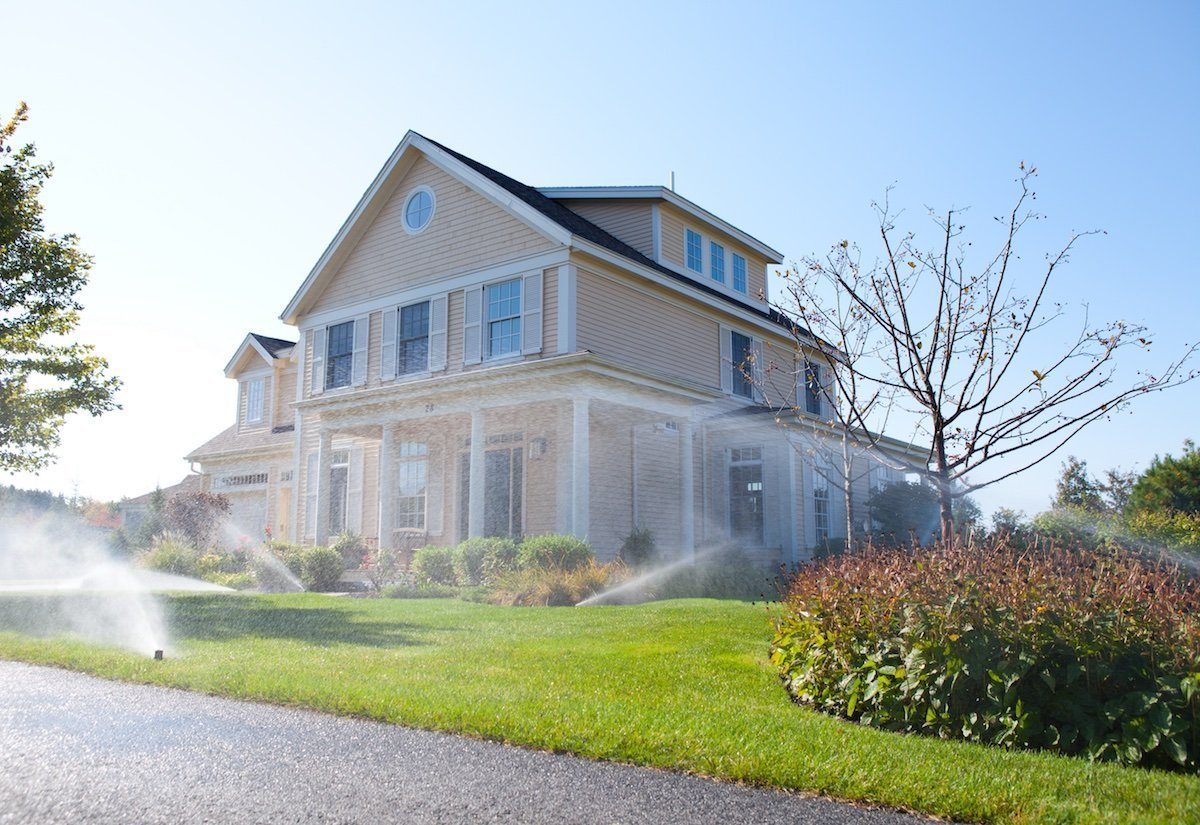 Sell your house with MoneyPark and benefit from many advantages
MoneyPark helps you to find a buyer for your property quickly, easily and cost-effectively. It's quick thanks to our internal database containing thousands of property-hunters. This enables us to identify potential buyers with sufficient purchasing power in no time. It's easy because we support you throughout the selling process, saving you time and effort. And it's cost-effective, as our transparent all-inclusive fee means there will be no additional costs for marketing, and we offer you professional assistance with financial and tax matters too.
MoneyPark supports you during the entire sales process: from the search for a buyer for your current property to the entire sales process and the efficient search for your next property. For your new home we again offer you personal financing and pension planning advice with solutions that are exactly tailored to your individual needs. We offer you all these steps from one source.
Your benefits at a glance
Price
Maximum transparency thanks to all-inclusive fee
No extra costs for marketing
Efficiency and security
Viewings limited only to financially eligible potential buyers who can afford the property
Everything from a single source: we will find the best financing solution for your follow-up property and will be at hand to help you with real estate, mortgage, and pension matters, even after your sale has been completed
Convenience and transparency
We support and advise you throughout the selling process and keep you informed of the latest developments in a transparent and proactive way
We take the pressure off of you wherever possible, e.g. by negotiating with potential buyers on your behalf and coordinating viewings
Advice and technology
Our experts boast many years of experience in the real estate sector and know the market inside and out
We use state-of-the-art technology and smart data analytics tools for valuations, marketing, and analyzing the market
If you would like to receive further information or want to make an appointment, please contact us at Immobilienberatung@moneypark.ch. In the following you find general tips around the topic of selling a house.
Set a realistic selling price
The first thing to do is to determine a realistic selling price which will serve as a basis for negotiation. If you demand too high a price, it can mean that the property will not be sold for a long time as interested buyers can usually estimate the market well. If the property has a price that is too low, you risk a financial loss and a lot of effort because of the numerous potential buyers. To set a realistic negotiation price, a property valuation can be offered, either by an experienced expert or by using online tools.
Create a detailed documentation
It's worthwhile taking the time to create a comprehensive sales dossier in order to offer prospective buyers the best possible overview of the house on the market. You should list the following elements in your dossier:
High-quality photos of the inside and the exterior of the property as well as the immediate surroundings
A description of the location of the property as well as showing the existing infrastructure such as transport connections, shopping possibilities, schools, etc.
A ground plan
Building plans
A zone plan
Location map
A professionally designed dossier gives potential buyers a serious impression of you and the property, which is why it is worth putting in a certain amount of effort here.
Place ads on several sales channels
Property websites are the main way of advertising homes for sale, but advertisements in regional newspapers can also appeal to an older clientele. If you would like to advertise your property correctly, please select an attractive picture. The more the advertisement stands out from the crowd, the more likely it is to attract prospective buyers. If there is a lack of interest, you may find it helpful to change the listing (e.g. use a different image) and/or change the portal. It's also important to try and avoid creating the impression that house is a "non-seller".
House for sale: With or without a real estate agent?
A realtor is a professional at selling houses and takes care of all the effort related to the sale, such as the compilation of the sales dossier and the selection of the optimal sales channels. Furthermore, a real estate agent carries out the valuation of the property and takes over all visits with interested parties. However, this convenience comes at a price: The usual brokerage commission of the house sale is 2-3%. If the property is, for example, sold at a price of CHF 900,000, the broker will receive CHF 18,000 - CHF 27,000. If you would like to use the services of a broker, you should first check that they are reputable. Find out if the broker is a member of an official association and ask for references from clients who have had positive experiences with the respective broker. Be wary if the broker, in addition to the actual commission, has charged extra fees for their services or has claimed to be able to sell the property at an unrealistically high price, in order to secure the commission. Again, as is so often the case, it is worth getting several offers from different providers.
The tour: First impressions count
Arrange a separate appointment with any interested parties and allow sufficient time. Make sure that the property is in a tidy condition and be prepared to answer any possible questions from the visitors. The better the impression the prospective buyer gains from you and the property, the more likely this will have a positive effect on his or her purchase decision. In addition, you should explicitly mention any major defects of the property - otherwise, the buyer can retrospectively insist on a reduction in the purchase price. Finally, if several potential buyers are left, it's up to you to select the lucky winner. In the scenario, you can either simply select the highest bidder or let other criteria influence your choice. Consider, for example, whether you would rather sell your house to a young family with children than to a high bidder with whom you have nothing in common.
You have found a buyer - what now?
If you have found a buyer, the next step is the actual sale. The following points must be considered:
Contract: The contract must be drawn up by a notary. In some cantons, it is the responsibility of a governmental body such as an official notary or a public officer. If this is not the case in your canton, you must hire a private notary. The latter creates the contract according to your specifications and then sends you a draft for inspection.
Buyer's ability to pay: Be sure to insist on a payment promise made by a Swiss bank. If the buyer can not produce such, there is still the possibility of depositing the amount in a blocked account of the notary. In this scenario, the notary waits until the amount has been transferred to the account in question until making the entry in the land register.
Property gains tax and mortgage: Check with your financial advisor what options are offered to you in order to keep the property gains tax as low as possible. If you have a morgage on the house, it is also worth checking to see if the mortgage is better repaid or transferred to the new owner.
Current mortgage rates
Libor mortgage from
0.45
%
Fixed-rate 10 years from
0.75
%
Fixed-rate 5 years from
0.52
%
The displayed interest rates are the best rates currently available. Your personal interest rates may vary depending on LTV, affordability, mortgage amount and the location of the property.
Calculate your personalized rates
Branches in Aarau , Baar , Baden , Basel , Berne , Bulle , Chur , Fribourg , Geneva , Lausanne , Morges , Neuchâtel , Nyon , Oerlikon , Olten , Pfäffikon (SZ) , Schaffhausen , St. Gallen , Sursee , Vevey , Volketswil , Winterthur , Zurich