Mortgage affordability
MoneyPark mortgage advice
Benefit from independent and transparent advice in one of our branches or conveniently by phone.
Request advice
Every mortgage is dependent upon satisfactory financing arrangements, and so future property owners accordingly make decisions about what level of real estate value would be within their budget. However, banks will also conduct an in-depth examination of a prospective borrower's income in order to accurately assess their lending risk. Even though all lenders carry out this same process, different standards are often applied. Nevertheless, mortgage affordability remains a crucial factor.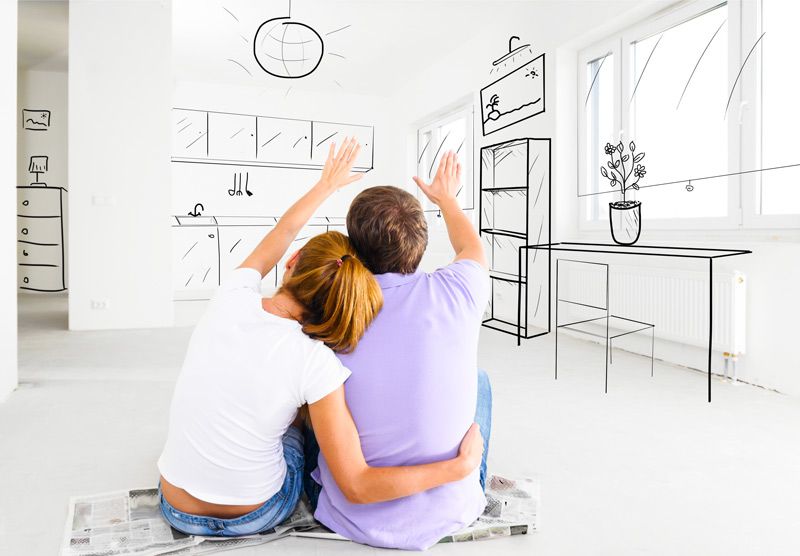 Definition of mortgage affordability
Affordability is the ratio of the ongoing financing costs of a property to the borrower's income. These costs include the mortgage interest rate, the agreed amortization amount required to repay the loan, and the maintenance costs of the property including items such as insurance premiums and heating and electricity costs.
The general rule for the affordability of mortgage loans is that the purchasing expenses should not exceed one third of the borrower's gross income.
Beyond this ratio, many banks consider a mortgage to be unaffordable and doubt that the borrower will be able to manage the interest rate payments and comply with the agreed amortization plan. However, there are some banks who will lend on mortgages where the property expenses do account for more than one-third of gross income. You can use our affordability calculator to easily calculate the affordability of any proposed mortgage. The calculator assumes an interest rate of 5 per cent, which is also the figure banks generally apply.
This same rate also applies even when the actual market conditions are significantly better during a low-interest phase. Banks use this somewhat pessimistic calculation value as a hedge against rising mortgage rates, which can result in both variable-rate and LIBOR mortgages becoming more expensive during the loan term. However, from time to time this imputed interest rate may drop by anything from 0.5 to 1 per cent. And in addition, banks will add in 1 per cent of the real estate value to allow for any ancillary costs.
In the following video we explain the concept of sustainable affordability:
Incomes and mortgage affordability assessments
How banks view the income situation can differ from case to case. Sometimes this can relate to income which is not part of your fixed salary, for example bonus payments which cannot be guaranteed in the future. Banks may also differentiate between the life situations of borrowers when calculating affordability. For instance, they may make a judgment about a borrower's prospects of securing a similarly paid job should they lose their present employment position.
When assessing young couples, some banks assume that one parent will no longer be able to pursue his or her professional career after the birth of a child, thus reducing their joint income. This can also apply even if a couple wish to have no (further) children. Furthermore, banks will often tighten the requirements when assessing the affordability of a second mortgage loan.
It is important to obtain different mortgage offers from other banks, especially where a bank refuses to take a partner's income into account. While one bank may refuse to include a partner's income contribution, another may agree to incorporate this source of income without restriction. Our MoneyPark consultants can guide you through the terms offered by more than 150 mortgage partners, and will provide you with a personalized financing plan. All our advice and recommendations are completely independent and matched to your individual needs.
Current mortgage rates
The displayed interest rates are the best rates currently available. Your personal interest rates may vary depending on LTV, affordability, mortgage amount and the location of the property.
Your personal rates